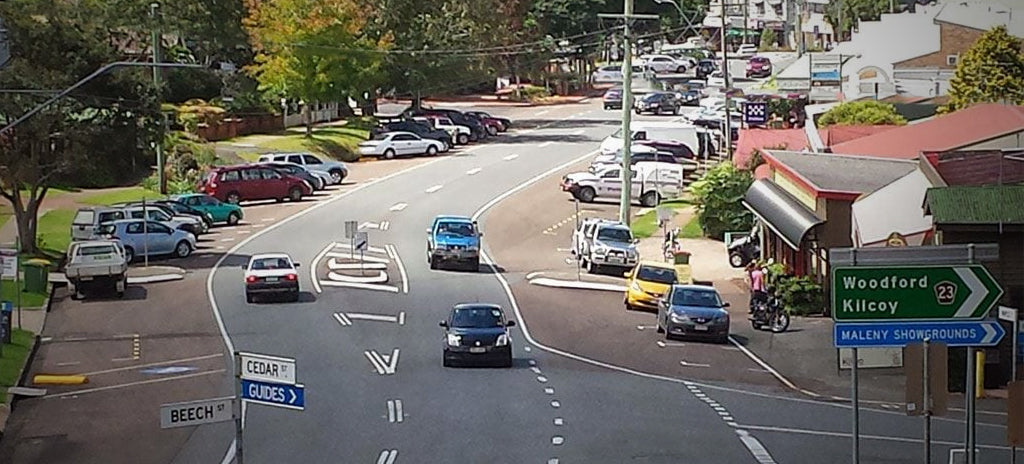 Shopping on the 'main street'
Sounds flash doesn't it? Well of course there is only one street to shop on so maybe I should've called this blog something else instead like 'Shopping on Maple'?
Whilst there is only one street there are a lovely selection of small shops to browse as outlined below. Though be alert, there are a few that I choose not to enter due to the 'spiritual feel' or others that I put 'the armour on', so like usual, pop on your radar and be wise!
- There are multiple gift shops starting from 1 Maple Street and up, with both general gift stores and specialty shops (e. g. soap shop, candles shop, jewellers, textiles, pet accessories).
- For 'specialty' food shops look for a tucked away chocolate shop and a sweet shop, and gourmet food gifts can be found within some cafes and IGA.
- As a nonfiction book fanatic, I am most at home in one of the two second-hand bookshops. There is also a new book retailer.
- There are a couple of upmarket ladies clothing boutiques, a shoe shop and a menswear shop.
- Keep an eye out for a couple of Interior and kitchen/homewares shops.
- There are two antique stores in Maleny, one on Fig Street opposite Cooke Park and the other is behind Peace of Green. If antiques are your thing there is another store though 8 minutes out of town on the Maleny-Montville Road. 
- There are 4 local artist galleries along Maple Street and some others within driveable distances.
- A 'locally made' shop is stocked by the local arts and crafts network and has a wide assortment of handcrafted gifts and 'knick-knacks'.
- I love the smell of raw or oiled timber and the specialty timber gallery does not disappoint.
- For newspapers, cards, and magazines try the Newsagent or Woolworths.
- The Australia Post Office has cards and gift items.
- The chemist is midtown and whilst relatively small it does have the usual range.
- The bargain shop has loads of cheap bits and pieces including Aussie tourist souvenirs (though oddly 'Made in China') however this is one shop for popping your 'armour' on!
- And there are three charity shops (aka 'op' shops in Australia where this stands for 'opportunity').
PS. There are a couple of shops off Maple Street but these are the Hardware Store with garden centre, the timber supplier, plant nursery, and the farm supplier with garden centre.
Whilst shopping, avoid the impulse to just 'pop' across the road to the other side. It is much safer to use the two pedestrian crosswalks. But do the crosswalk like a 'local', flick the waiting drivers a quick nod or smile of appreciation.
There are many options for dine in or take away food and beverages - I will outline these in a separate future blog.