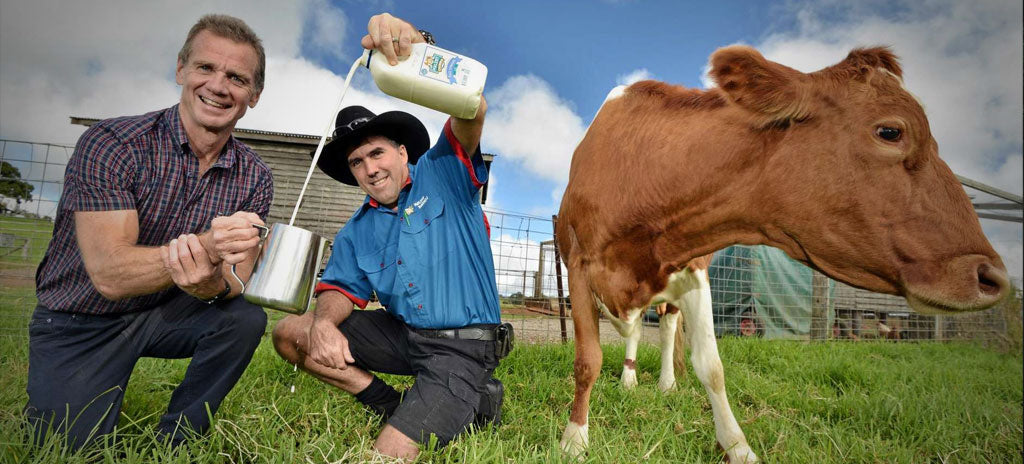 Two tourist locations and an adventure
As you may have already noted, I have been trying to avoid spruiking businesses as much as possible given people may take this as endorsement or that we are sponsored by them. We are neither endorsing or sponsored by the below two local tourism operators but I felt that they deserve a mention.
And keep an eye out for the next blog to read about the 2023 Academy of Light – Maleny Scavenger Hunt!
Maleny Dairies
Maleny Dairies is a local, family-owned dairy farm and factory producing quality cow's milk and yoghurts. They run tours daily, Monday to Saturday, so see the website for times, entry fees and online booking. They also have BBQ facilities and picnic tables available to stay a little longer to enjoy the gorgeous countryside. The Milk Bar is open Monday to Saturday 8.30 am to 4:30 pm for coffee plus light refreshments.
See their website for details, entry fees, and booking: https://www.malenydairies.com/
or phone on 075494 2392.
70 McCarthy Road, Maleny.
Maleny Botanic Gardens and Bird World
The Maleny Botanical Gardens and Bird World was a cattle property but was converted into interconnecting garden 'rooms' sprawling over 16 acres. The beautiful gardens of lush green lawns, colourful plants, ponds and waterfalls form a backdrop to the equally as amazing view of the Glasshouse Mountains. Devonshire Tea is available and you are welcome to take your own picnic to have either on the lawn or at one of the many tables/benches. If you are super keen, you may like to walk the 6 kilometres of walking paths, or if energy preservation sounds more like it, there are 'garden buggies' for hire.
The Bird World attraction within the gardens has over 1400 square metres of aviaries and can be enjoyed on a tour (unless of course, if you have a bird phobia - then perhaps not). Spend time watching the many small and large birds and take a few photos for proof that you didn't freak out in there!
For entry prices and details see the website: https://www.malenybotanicgardens.com.au/
or call 0400 091 731
233 Maleny-Stanley River Road (corner of Mountain View Road), Maleny.